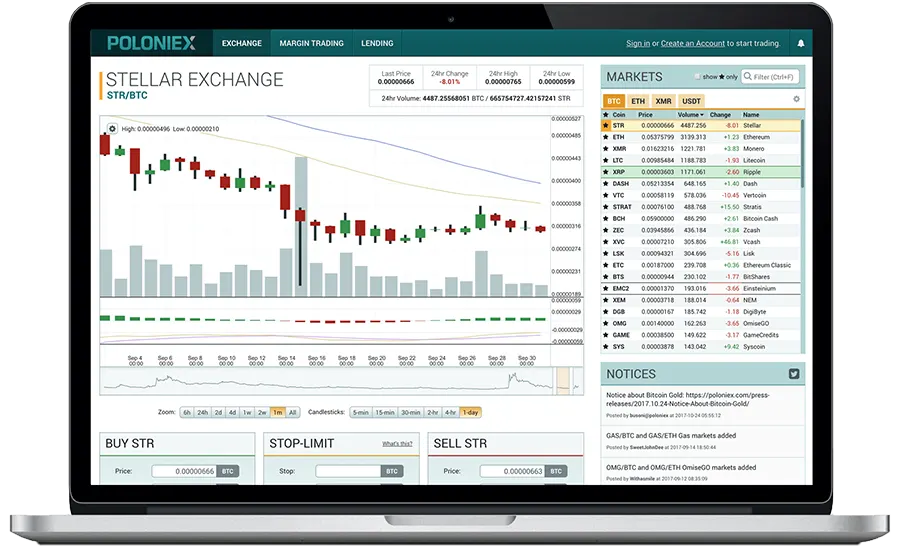 Trading bot for Poloniex
Trades on any pairs. Shows a yield of 7.3% in dollars on BTC / USDT. I accept applications for participation in testing the system.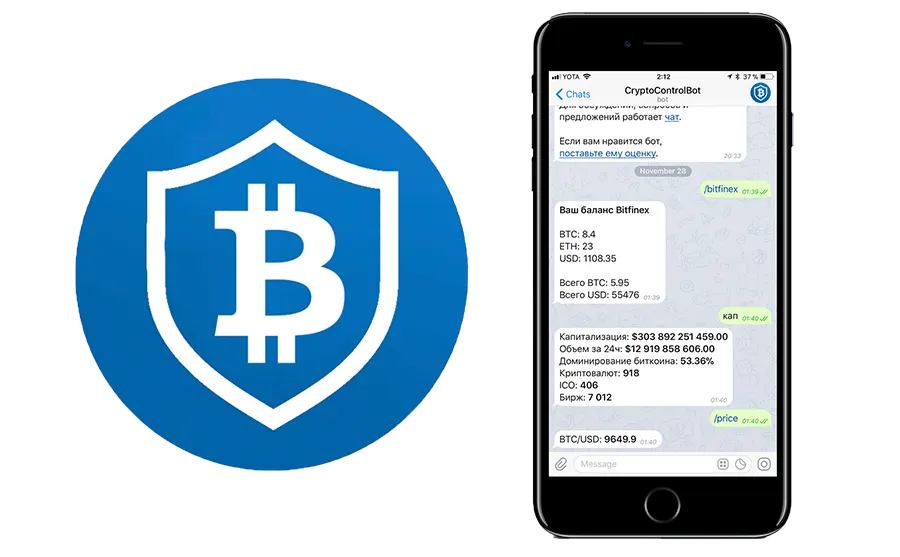 Cryptocurrency Telegram bot
Tracks transactions on the bitcoin network at a specific address. Finds out the balance of the address. Keeps track of your Poloniex account balance. Sends cryptocurrency rates, capitalization and other indicators.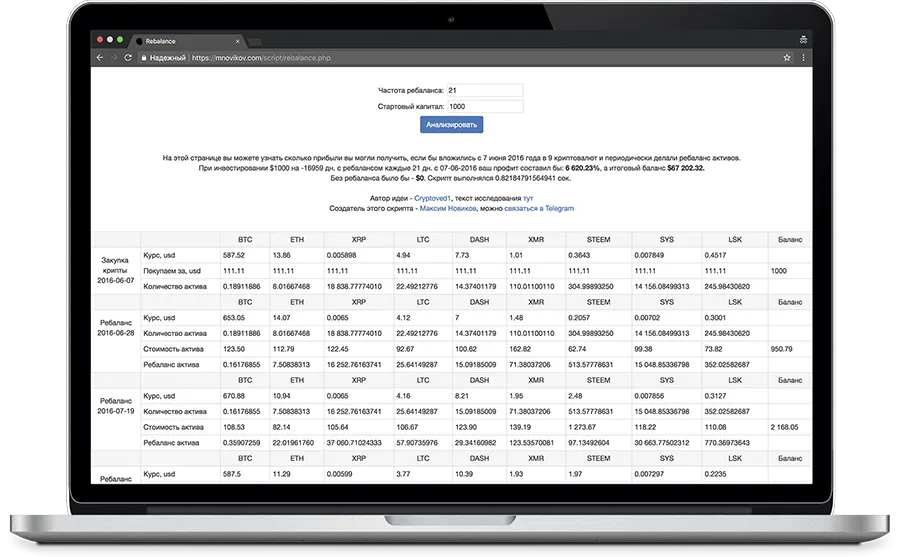 Rebalancing cryptocurrencies
Analyzes the effectiveness of a cryptocurrency portfolio for a year when rebalancing in a certain period. The program is available to everyone.